"Learning never exhausts the mind." Leonardo da Vinci
Never stop attending workshops, watching tutorials, experimenting with new techniques. This practice keeps both our minds and work fresh and exciting.
"It's not what you look at that matters; it's what you see." Henry David Thoreau
Artistic licence is necessary at times. I often change the palette of my landscapes, to convey the mood I was in when I first experienced in the view. These changes are comparable to changing the filter on a photograph on Instagram; the impact on the result can be huge.
"Learn the rules like a pro so that you can break them like an artist." Pablo Picasso
Learning basic drawing and composition techniques is extremely useful. All artists need to know how to make things appear three dimensional with shading and perspective, and work towards drawing what you see; not what you think you can see. Once you master these key points, you can then experiment with how far you can push those boundaries; that is when the fun really starts.
"Art is not what you see, but what you make others see." Edgar Degas
So True! I have no control of how others perceive my work, and although I often ask for feedback, I am aware that "Beauty is in the eye of the beholder." (Margaret Wolfe Hungerford), to be a successful artist, you must learn how to have a thick skin and appreciate that you can't and won't please everyone.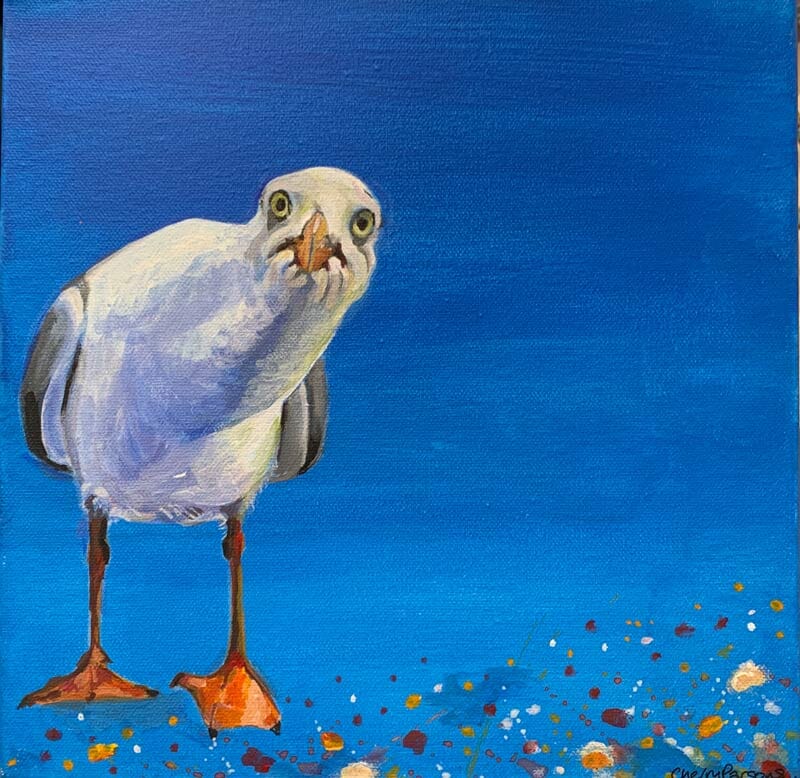 "Everything has its beauty, but not everyone sees it." Andy Warhol
I recently had a refreshingly honest experience of receiving rather brutal critical feedback from someone I know with Asperger's Syndrome. He wasn't remotely malicious, and it was I who had asked for his honest opinion. This experience did, however, serve as a reminder, to accept that not everyone comes with a filter. Occasionally, someone will bruise our delicate egos a little. One day I may produce something to his specific tastes – but I am not going to lose sleep over it, and I am sure he won't either!
"I invent nothing, I rediscover." Auguste Rodin
It is not often that an artist comes up with an entirely original, novel idea for their art. There are millions of landscapes, portraits, and still-life images around the globe, but unless you have copied someone else's work – your interpretation of a beauty spot, or persons face, is what makes your work unique.
"You can't use up creativity, the more you use, the more you have." Maya Angelou
Sometimes it can be hard to get motivated, but I find that when I get in the zone, I can't stop. If you are out of inspiration, doodle until an idea pops into your head. There are plenty of art challenges on Pinterest, to help get the creative flow back up and running again.
"A person who never made a mistake never tried anything new." Albert Einstein
Often the best works of art are born out of mistakes. A smudge here, or ink-spill there, can take on a whole new dimension. Use your mistakes (where possible), to make something extraordinary. Just ask my youngest daughter…she wasn't planned (only joking!)